The Dead Sea Effects
The Dead Sea's healing properties have been known for thousands of years, with its rich salt content and abundance of minerals such as magnesium, calcium, potassium, and bromine. Located in the Syrio-African Rift Valley, the Dead Sea has long been a source of ingredients in skin care products with the ability to sooth inflamed skin, notes Dr. Zeev Ma'or of the Dead Sea Research Center in Israel, along with colleagues in a study published in May 2006 in the "International Journal of Dermatology."
Anti-Inflammatory Properties
---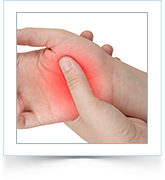 The effectiveness of Dead Sea minerals has been demonstrated treating inflammatory skin diseases such as the itchy condition psoriasis. Those treated showed an improvement in symptoms after only bathing in Dead Sea water, notes Dr. Ehrhardt Proksch at the Department of Dermatology, University of Kiel, Kiel, Germany, and colleagues in a study published in February 2005 in the "International Journal of Dermatology." Magnesium, one of the main minerals in the Dead Sea, has been shown to bind to water as well as inhibit certain cells in the body that contribute to allergic reactions, which may explain the Dead Sea's anti-inflammatory and skin soothing effects, reports Dr. Proksch's study.
Skin Smoothing Benefits
---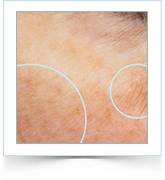 Dead Sea minerals, particularly magnesium, may boost moisture levels and smooth dry skin, notes the "International Journal of Dermatology." Volunteers having dry skin experienced smoother, more hydrated, and less inflamed skin on their forearms after submerging in a 5 percent solution of Dead Sea water. The volunteers' other forearms were submerged in tap water, according to Dr. Proksch in his study. 1% Dead Sea mineral solution applied twice a day for four weeks reduced skin roughness by about 41 percent in female volunteers, while a liquid gel without minerals reduced skin roughness by about 28 percent, note's Dr. Ma'or's study.
Anti-Bacterial Properties
---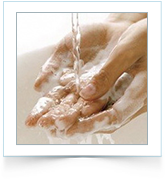 Mineral-rich black mud mined from the Dead Sea's shores and used in masks and spa treatments was shown to have anti-microbial properties, with only low numbers of bacteria growing in it, according to Dr. Ma'or. Dead Sea mud's anti-bacterial properties may be partly due to its high salt and sulfide content, which could explain the anti-acne effect of facial masks made of Dead Sea mud, notes Dr. Ma'or.
References
---

International Journal of Dermatology: Antimicrobial Properties of Dead Sea Black Mineral Mud; Dr. Z. Ma'or; May 2006

International Journal of Dermatology: Bathing in a Magnesium-Rich Dead Sea Salt Solution Improves Skin Barrier Function, Enhances Skin Hydration, and Reduces Inflammation in Atopic Dry Skin; Dr. E. Proksch ; February 2005

International Journal of Cosmetic Science: Skin Smoothing Effects of Dead Sea Minerals: Comparative Profilometric Evaluation of Skin Surface; Dr. Z. Ma'or; June 1997